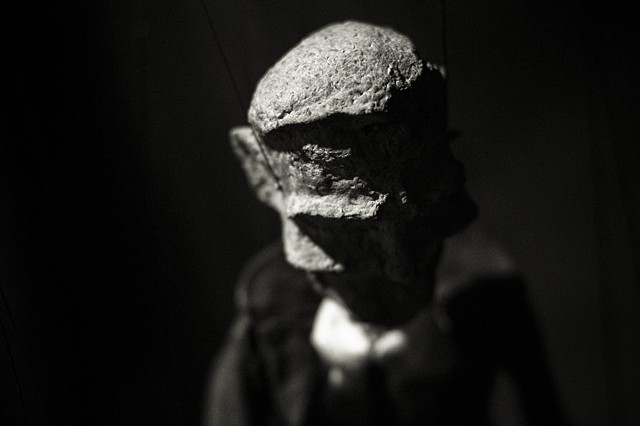 Daniel Patrick Fay is a New York based artist, puppeteer, writer, director, theater owner, producer, teacher and performer. He attended The Pratt Institute, where he studied painting, art education, and object-based theater under Theodora Skipitares Daniel has performed on such illustrious stages as St. Ann's Warehouse, Berkeley Repertory, The Public Theater and Lincoln Center's Metropolitan Opera House. Some of his stage performance credits include Compulsion directed by Oscar Eustis, which also ran at Yale Repertory as well as Berkley Repertory and The Ring Cycle at The Metroploitan Opera for two seasons. Daniel's performance credits include both stage and screen as do his puppet design and building credits. He has self-produced many of his own pieces and has received critical acclaim including Land of Shadow, Savage Radio Plays and Point Pleasant.
He has traveled far and wide to study puppetry. In 2003 he traveled to China to observe Chinese puppetry and in 2009 he received an FFT grant to study classical wayang in Bali with Wayang Wija.
Last year he designed and built an entire marionette cast for Gutboy directed by Nick Grant which premiered this summer. In 2016 he will further develop Point Pleasant: The Legend of the Mothman which will be traveling to Norland Visual Theater for a residency and coproduction. Hey also serves as Artistic Director at Standard Toykraft, the theater he co-founded.